Website Development
Simple, clear, easy to navigate websites for organisations of all types. I produce contemporary, efficient, fully responsive and versatile multi-page websites in a wide variety of forms including WordPress. All builds are fully tested to ensure that code meets the highest standards for cross-browser compatibility. On-site search engine critical elements are correctly set up from the beginning thus helping your brand or service to reach the largest possible audience.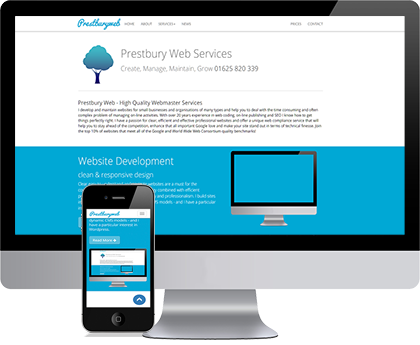 ---
Briefing
You may have an existing site that needs to be re-vamped or modernised, or planning to set up your first ever site. No matter what the starting point, it is always important to thoroughly flesh-out ideas, concepts, styling and layouts before any work begins. I will discuss your ideas and needs in detail so that we can both agree on the best course of action and the most appropriate site structure or technology that will perfectly meet your business or organisations needs.
Content
I am happy to provide certain kinds of original content. This includes copy writing, specialist, illustrative or decorative photography and even videography. I can also help with graphics, icons and branding materials. Though please note that all of these services will incur extra charges and may also slow the delivery time on your project.
Delivery
This is dependent on the scale and complexity of the project. Though I aim to fully complete an optimised multi-page build within two weeks from the initial briefing. Modifications to existing sites are often completed in a much shorter time-frame. CMS builds and work involving on-location activities such as photography may take a little longer to complete. Please get in touch to discuss your project or for more info regarding completion times.
Clientele
I am happy to work with anyone that can benefit from my service. Though Prestburyweb is particularly well suited to high word content formal and professional web publishing activities. This might include academic or legal sites, public organisations, special interest groups, artists and those interested in sympathetic stylish folio layouts. I am also keen to work with independent retailers, arts and media organisations, local government and charities.